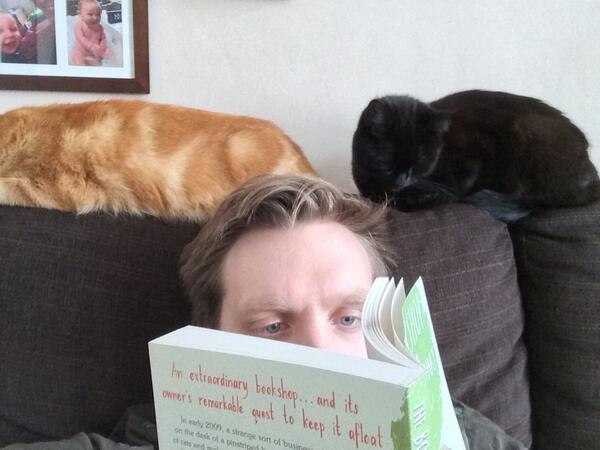 There has been quite a lot going on in the past 3 weeks since I last blogged. Apart from Easter, my birthday, my wife's birthday and a lot of time spent with my family, I have been trying to cram in as much bookshop work as possible. So first and foremost the shop.
We've been told by the lovely
Fargo Village
people that we should be able to enter Fargo in July. Just 2 months away! I'll then have X amount of weeks to get the empty shell up to scratch to house thousands of books, delicious home-made cakes (from
Clairey's Cakes
) and teas and coffees. Since I found this out I've been scouting for bookcases. So far I have around 7 that I've managed to pick up cheap (or even free) from eBay and Gumtree. I've travelled to Coventry, Market Harborough, North Leicester somewhere and Solihull to collect them then store them alongside my mountain of books, my desk and other titbits. I've yet to solidify the design of the interior but have roughly estimated I'll need 24 bookcases. I have my eyes on a few tables and chairs too, as you need to sit down in a comfy shop! The big red sofa will be purchased close to opening as I have nowhere to store it!
I have a stall again at this years
Earsldon Festival
. Last year it was
THE best experience
and also where I met Jo from Fargo Village. The festival is currently ongoing and culminates in a street long celebration of local traders with loads of entertainment on May 5th, Bank Holiday Monday. Come along and say hello (and buy a book).
Last year at Earlsdon Festival
Back to the shop, I will be looking for local people to chip in to help with several things. First off the basics like painting the shop, but also people to make signs (and fit them), help organize events (anything be it music, comedy, clubs ets), artists to design posters and other things, plus volunteers! Just 2 days ago I had a brainwave to have local artists create a bookmark for the shop so I'll have around 6-10 special ltd edition bookmarks that both showcase their work and promote the shop. I've had a great response too!
I'll shortly be launching a crowd funding scheme to help give the shop a massive boost when it opens. I've come up with some great rewards for those that donate. That'll be active in a few days.
The bookshop music sessions have already started. The Big Comfy Sessions was hosted at
The Tree House Bookshop
in Kenilworth with
Wes Finch
playing the first one, filmed by Rob at
Redwood Photography
along with Richard at T
heSpoonPlayer
blog. These will be regular sessions filmed exclusively in the shop and we'll be getting local and touring bands and solo artists in to film one song. A larger blog is coming very soon about this but in the meantime check out Wes doing his thing on the website
www.BigComfySessions.com
.
There will be several
book reviews
coming soon including two of my favourite books I've read this year.
Finally this site will soon be transformed. The online shop (
www.thebigcomfybookshop.co.uk
) and this blog will be amalgamated into one brand new website. All this while the shop is creeping ever closer!
A final thank you to my beautiful wife for getting me the BEST birthday presents!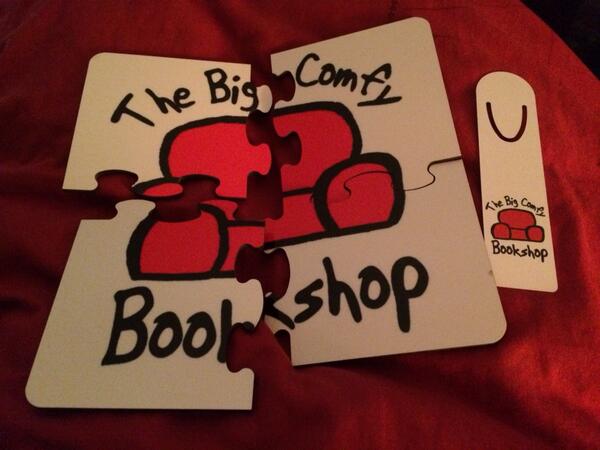 Michael