My lovely wife Heidi (
@HeidiMcEntee
) works at North Warwickshire & Hinckley College and recently suggested that I involve them with the shop somehow. She very brilliantly asked a colleague of hers in the design dept. to help me with the actual design of the shop. Yesterday I met up with a handful of eager (and freezing) students in the shop to talk them through what I wanted (Me - "Hey guys, so what's up yeah?, Who's down with the kids. Gangnam Style innit? Pokemon?". Them - *What have we walked into?*).
After being so cool and 'down wi it, fo sho' I showed them the shop and what I am looking for. I had some good questions from them, then left them to their own devices for a few hours whilst I hung out with my Best Friend on his 30th Birthday, Mr. Jonathan Coates (
@jc_barricades
). I did notice in the shop window, where before there was a To Let sign it now read this: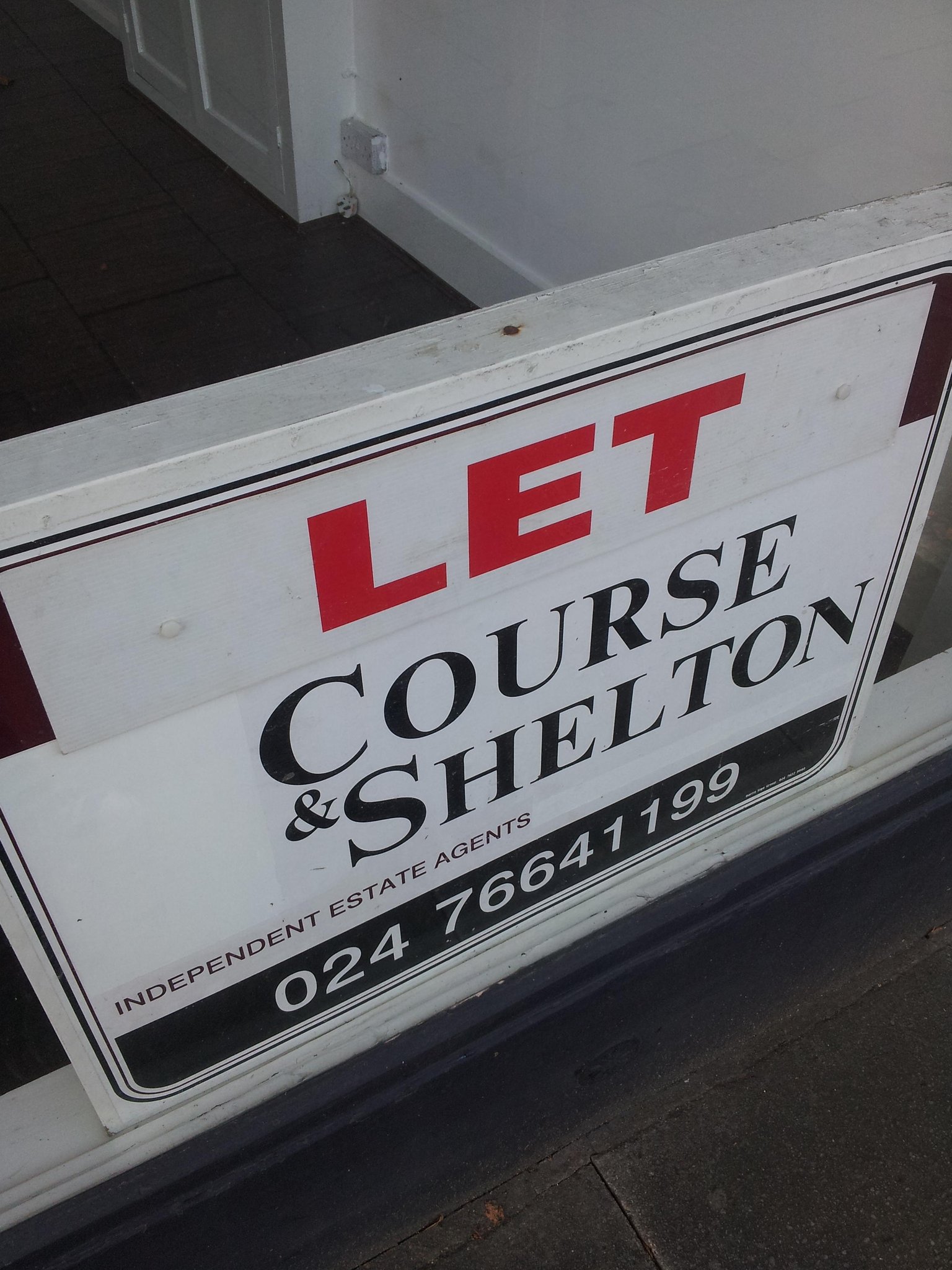 I am no designer so I'm extremely excited to see what they come up with. I'm hoping to use as many of their designs as possible as the shop is all about the community, and what better way to start?
As for the shop itself and where I am, leases are being written and solicitors getting involved so if all is well (please make all be well!) I'll have a shop shortly.
The online shop (
www.thebigcomfybookshop.co.uk
) hasn't had any new books uploaded for a few days mainly because:
1. My son has been quite ill
2. I am redecorating and cleaning ready for Christmas
3. I procrastinate quite well
I'll be back adding books daily hopefully later today but if not, Monday.
Michael
@bigcomfybooks
Facebook