Trying to open a shop is hard, but when it comes together it feels fantastic. I'm not jumping the gun just yet but the premises I have lined up is fantastic, flexible and in the ideal location. But let me say this. It is not in Nuneaton.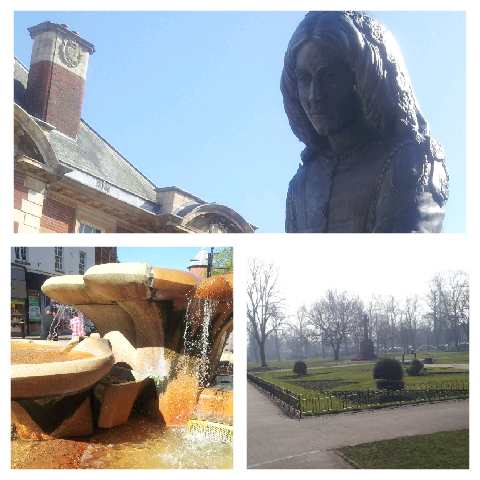 Nuneaton
I've spent the best part of 9 months trying to start in Nuneaton to no avail. I've covered why in
this blog here
so I won't bore you with other reasons. I'm not announcing just yet where the shop will be until the lease is signed.
Last week though all the good vibes evaporated as I was burgled. I currently run
The Big Comfy Bookshop
from my house and so my day-to-day job involves cataloging books,
writing blogs
, doing
social media
stuff and generally spending 6-8 hours a day on my laptop. Last Monday though whilst I was out some ####ers smashed my kitchen window and stole my laptop and camera. A lot of the bookshop is backed up but some isn't, so this week will be damage limitations. The kick in the teeth though is that every photo of my 18 month old from the day he was born was on the laptop, and we have no back up. Couple this with the fact my wife Heidi who works at
North Warwickshire and Hinckley college
, had a week of rehearsals and performances of Miss Saigon at the local
arts centre
so she's been out for 12 hours a day, and then 3 gigs in my band
Barricades Rise
in 24 hours, it has been exhausting for both of us.
The college show was superb, see some great pics by Jonathan Coates at
www.jscoates.com
. The band gigs went well too with a great review by Rob at
Redwood photos here
.
Miss Saigon performed by NW&H College. Fantastic
This week though is a new start and back on track. I'll be updating the blog more often and letting you all know my thoughts on the
shop
, books and more.
I've just finished Haruki Murakami's South of the Border, West of the Sun so I'll be doing a review soon. I'm currently reading Neil Gaiman's American Gods for our
book club
. Feel free to join either by
Facebook
or just let me know on this blog (comment below). I'm also dipping in and out of Down and Out in Paris and London by George Orwell and The Adventures of Sherlock Holmes by Arthur Conan Doyle.
Michael